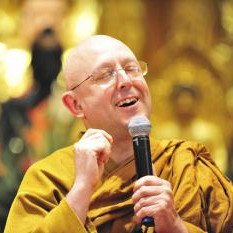 Sometimes when things are going wrong in life, we end up asking "Why me?" Ajahn Brahm looks into the origins of this attitude to tragedies (big and small) and how to develop a more realistic and resilient attitude to life. Please note there multiple talks with the same title, also by Ajahn Brahm. 
Please support the BSWA in making teachings available for free online via Patreon.
To find and download more precious Dhamma teachings, visit the BSWA teachings page: https://bswa.org/teachings/, choose the teaching you want and click on the audio to open it up on Podbean.