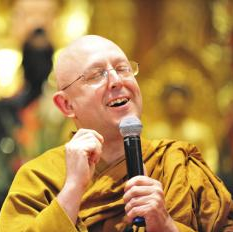 Ajahn Brahm elaborates on one of the pillars of Buddhism: The Middle Way, pointing out that it is very easy to wander off on a path of too much harshness to your body and mind (asceticism) or too much indulgence. Ajahn starts off by reflecting upon his time as a young western monk in Thailand.
Please support the BSWA in making teachings available for free online via Patreon.
To find and download more precious Dhamma teachings, visit the BSWA teachings page: https://bswa.org/teachings/, choose the teaching you want and click on the audio to open it up on Podbean.