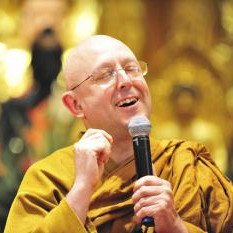 A public talk given by Ajahn Brahm on "The Four Brahma Viharas: Loving-kindness, Compassion, Altruistic Joy and Equanimity", on the 17th October 2014 in Toronto at Mahavihara.
Teaching retrieved from https://www.youtube.com/watch?v=13uhXtqk4nI (YouTube Channel: urbanbuddhistmonk)
Please support the BSWA in making teachings available for free online via Patreon.
To find and download more Dhamma Talks on Podcast, visit the BSWA teachings page: https://bswa.org/teachings/, choose the talk you want and then type the title into the Podcast search box.