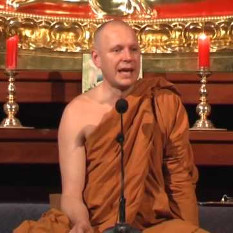 Ajahn Brahmali leads a peaceful meditation practice. Ajahn shares a few tips on how to have a peaceful meditation, such as sit comfortably, focus on the delightful aspect of meditation and remind yourself that you can't find any permanent happiness in the world.
Please support the BSWA in making teachings available for free online via Patreon.
To find and download more Guided Meditations on Podcast, visit the BSWA teachings page: https://bswa.org/teachings/, choose the meditation you want and then type the date into the Podcast search box e.g. 01-09-2018 or try 1 September 2018.