Episodes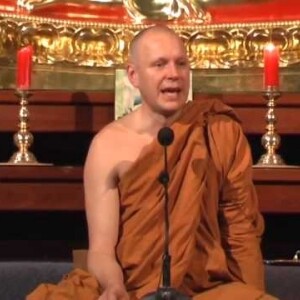 Tuesday Apr 26, 2022
Tuesday Apr 26, 2022
Ajahn Brahmali teaches us about the signs of progress you see from practicing meditation. For example, if you're heading in the right direction you'll experience less suffering and more satisfaction. Ajahn advises us to practice more kindness if we feel our spiritual practice is plateauing.


Please support the BSWA in making teachings available for free online via Patreon.
To find and download more precious Dhamma teachings, visit the BSWA teachings page: https://bswa.org/teachings/, choose the teaching you want and click on the audio to open it up on Podbean.