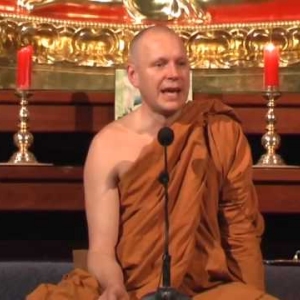 On the actual day of Vesak (birth, enlightenment and passing away of the Buddha) in 2010, Ajahn Brahmali gives a teaching on the life and qualities of the Buddha and how his example can be an inspiration for our own practice. Ajahn reminds us that the person who sees the Buddha, also sees the Dhamma, and the person who sees the Dhamma, also sees the Buddha.
Please support the BSWA in making teachings available for free online via Patreon.
To find and download more precious Dhamma teachings, visit the BSWA teachings page: https://bswa.org/teachings/, choose the teaching you want and click on the audio to open it up on Podbean.