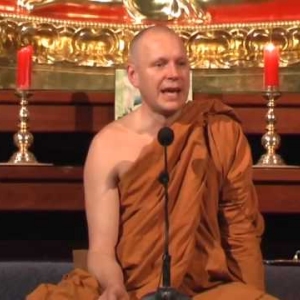 Ajahn Brahmali gave a Dhamma Talk and Questions and Answers Session at October Gallery London on the 9th of July 2018.
Ajahn Brahmali supports Anukampa Bhikkhuni Project, of which Ajahn Brahmavamso is Spiritual Adviser. Donations towards Anukampa's aim to develop a nuns' monastery in England are extremely welcome. Please visit: https://anukampaproject.org/donate/
Teaching retrieved from https://www.youtube.com/watch?v=V0cZ3LSaRX0 (YouTube Channel: Anukampa Bhikkhuni Project)
Please support the BSWA in making teachings available for free online via Patreon.
To find and download more Dhamma Talks on Podcast, visit the BSWA teachings page: https://bswa.org/teachings/, choose the talk you want and then type the title into the Podcast search box.