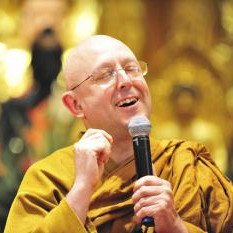 A Dhamma talk about bhikkhunis by Ajahn Brahm at the Buddhist Maha Vihara on the 9th of May 2011.
We apologise the audio quality is not crystal clear. Teaching retrieved from https://www.youtube.com/watch?v=d3dvnRFVlgU&feature=player_embedded (YouTube Channel: Buddhist Maha Vihara).
Please support the BSWA in making teachings available for free online via Patreon.
To find and download more Dhamma Talks on Podcast, visit the BSWA teachings page: https://bswa.org/teachings/, choose the talk you want and then type the title into the Podcast search box.