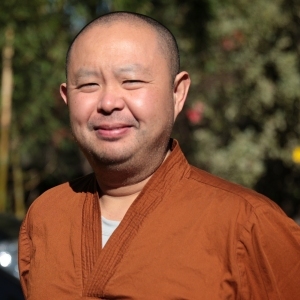 February 2020
Ajahn Santutthi talked to us about being a Buddhist monk in the modern world and how it helps to cope with the stresses that come with our modern world. Meditation, over time, allows our monks and us, to leave these stresses behind. If only for a short time, just to allow our minds to relax and quieten.
Ajahn then guided us in a thirty minute meditation well suited to all by encouraging us to simply relax. Make ourselves comfortable and detach from our hectic lives.
After meditation Ajahn opened to questions and further encouraged us to be kind to our minds. Don't make meditation a job, chore or task. Just allow your mind to be your mind and relax.
Please support Wat Dhammayanaram Cambodian Society of WA (CBSWA) in making teachings available for free online here.
Teachings are available for downloading from the CBSWA website.
Visit the BSWA Stocker Road Project.
Please support the BSWA in making teachings available for free online via Patreon.