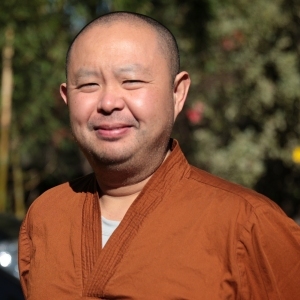 Ajahn Santutthi started the evening off by asking us to view meditation as a process. Not a compulsory task or job, but an ongoing process. Just as we might plant a tree, we must prepare the soil, plant the seedling with care, then fertilise and water the tree as it grows. And we know, that it will not happen over night, it will take time. So it is with our meditation, it will take time. With each meditation we are [often without noticing], improving.
Ajahn then guided us through a body contemplation meditation that lasted slightly longer than the usual 30 minutes. This meditation is easily done by beginners and experienced a like. On this occasion there were a number of children present along with those that have never meditated.
After meditation Ajahn opened to questions before continuing to talk on meditation in general.
Please support the BSWA in making teachings available for free online via Patreon.
To find and download more Armadale Meditation Group Teachings, visit the BSWA teachings page, choose the AMG teaching you want, then type the title into the Podcast search box.