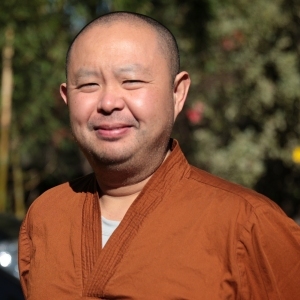 2nd December 2019
Ajahn Santutthi recently rode a bus to Albany. The trip took 5 hours. Whilst he managed the trip by meditating he recognised that for many of us learning to meditate, that it at times seems an endless and boring trip. Ajahn encourages us to add value to our meditation by thinking of something that makes us happy. Or brings to mind an enjoyable moment in our lives before we commence meditation. By doing this the trip seems less of a drag, a lot more pleasant and not so long a trip.
Ajahn then lead the group in a slightly longer than usual meditation. After meditation Ajahn opened to Q&A before continuing his talk on his recent trip to Albany.
This meditation is well suited to intermediate and experienced.
Please support Wat Dhammayanaram Cambodian Society of WA (CBSWA) in making teachings available for free online here.
Teachings are available for downloading from the CBSWA website.
Visit the BSWA Stocker Road Project.
Please support the BSWA in making teachings available for free online via Patreon.