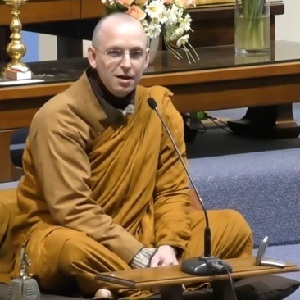 Ajahn Jhanarato prefers an unstructured meditation so begins the night by explaining why. We do have a tendency when learning something new to want or need instructions or structure. Though many of us still like to have a guided meditation, sometimes it's interesting to just start our meditation and see what arises.
Though preferring an unstructured meditation, Ajahn then led us through a longer than usual body sweep meditation.
Please support the BSWA in making teachings available for free online via Patreon.
To find and download more Armadale Meditation Group Teachings, visit the BSWA teachings page: https://bswa.org/teachings/, choose the AMG teaching you want, then type the title into the Podcast search box.