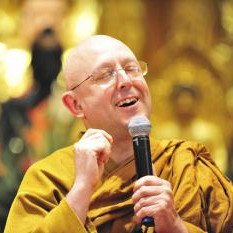 The Buddhist Society of WA has encountered many occasions where something seemed unattainable, such as building the monks' monastery and the nuns' monastery, but we were able to make the impossible a reality. Ajahn Brahm inspires us to just give it a try and says, "Any place where there is negativity, there is always a place where you can get great wisdom."  
Please support the BSWA in making teachings available for free online via Patreon.
To find and download more Dhamma Talks on Podcast, visit the BSWA teachings page: https://bswa.org/teachings/, choose the talk you want and then type the title into the Podcast search box.