Episodes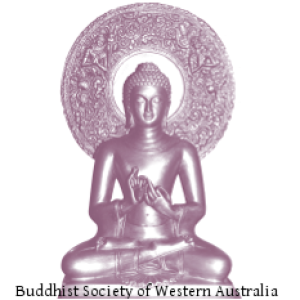 Thursday Jan 16, 2020
Thursday Jan 16, 2020
Venerable Pannavuddho's first visit to the Armadale Meditation Group is one we hope he will repeat in the very near future. Venerable started the evening by asking us to give thanks to ourselves for just being there, for at least trying to be a better person. Venerable continued his talk by recalling examples of being a better person from his own experience prior to becoming a monk. During his working experience in Japan, Venerable was exposed to Zen Buddhism, so uses this experience to explain how we beginners and experienced alike should approach our meditation. Venerable refers to the process of watching the mind as "taking a backwards step". Just step backwards in our minds and watch, rather than becoming engaged in our thoughts as they arise.
Prior to the meditation Venerable asked and instructed us to simply make ourselves comfortable, sit how-ever we feel comfortable. The focus initially is on the feelings and sensations that are always present within our bodies. This meditation is well suited to both experienced and new meditators alike.
After meditation Venerable continued his talk on trying to be a better person before opening to Q&A.
Please support the BSWA in making teachings available for free online via Patreon.
To find and download more Armadale Meditation Group Teachings, visit the BSWA teachings page, choose the AMG teaching you want, then type the title into the Podcast search box.
Teachings are available for downloading from the BSWA website, the BSWA Youtube Channel, the BSWA Podcast, and Deeper Dhamma Podcast.