Episodes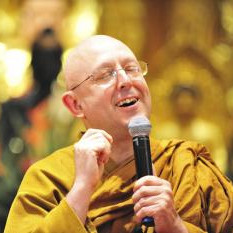 Thursday Jun 07, 2018
Thursday Jun 07, 2018
Ajahn Brahm explains how generosity isn't just about sacrifice. It's about generating happiness not only for the receiver of the gift, but also joy for the giver of the gift also. He relates several stories of how generosity bring joy into our lives.

This talk was given to a large audience in Singapore organised by the Buddhist Fellowship.
Please support the BSWA in making teachings available for free online via Patreon.