Episodes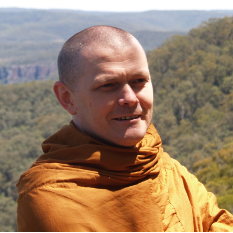 Thursday Apr 27, 2017
Thursday Apr 27, 2017
Ajahn Sujato uses this opportunity to describe his recently published book entitled 'The Authenticity of the Early Buddhist Text', written by himself and Ajahn Brahmali. Ajahn explains what the book's about and why they produced it.
Ajahn talks about the benefits of reading and discussing the suttas, but points out that the most important thing is your own experience of the Dhamma, understanding suffering and practising the eight fold path to overcome suffering. 
Please support the BSWA in making teachings available for free online via Patreon.