Episodes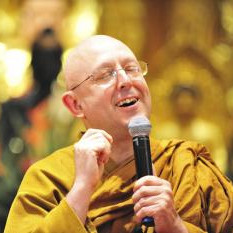 Friday May 12, 2017
Friday May 12, 2017
Ajahn Brahm talks about how to deal with the various pains we have in life - especially the big ones.
The Buddha taught there are two parts to the pain which we feel; the physical and the emotional. The physical part we can't do much about its part of life, but our emotional response we can change and this is the key of how to deal with those chronic pains in life which we really don't like. Ajahn shows us how to develop a positive attitude towards life difficulties.
Please support the BSWA in making teachings available for free online via Patreon.