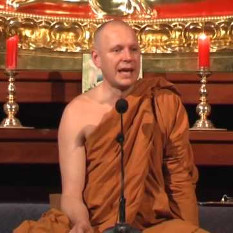 Ajahn Brahmali offers some practical advice for dealing with restlessness: by reflecting on what is really important in your life, you realise it is your spiritual growth and as a result your mind becomes less interested in worldly matters and settles down. You begin to prioritise your spiritual life, over your worldly life and things.
Please support the BSWA in making teachings available for free online via Patreon.
To find and download more precious Dhamma teachings, visit the BSWA teachings page: https://bswa.org/teachings/, choose the teaching you want and click on the audio to open it up on Podbean.