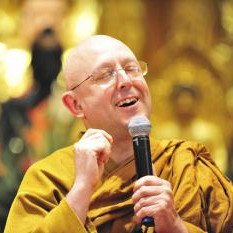 Many people believe that happiness is having the freedom to get whatever you want. However Ajahn Brahm opposes this belief by explaining that profound happiness actually comes when you're free from wanting. Ajahn states, "When you want something more, you are not free, you cannot enjoy what you already have."
Please support the BSWA in making teachings available for free online via Patreon.
To find and download more Dhamma Talks on Podcast, visit the BSWA teachings page: https://bswa.org/teachings/, choose the talk you want and then type the title into the Podcast search box.