Episodes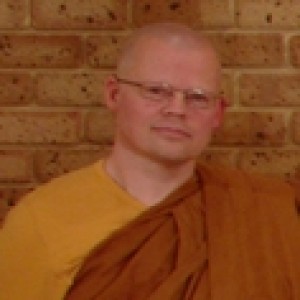 Wednesday Dec 12, 2018
Wednesday Dec 12, 2018
Ajahn opened the evening by having us make bubbles and laughing. Ajahn then explained that like popping bubbles we can pop our thoughts as they arise during meditation. Ajahn further explained that trying to meditate without joy and happiness in our minds is so much more difficult than with peace, harmony and joy. If you try to meditate with a heavy, dark or unhappy mind it will be difficult, if not impossible, to have a good meditation. Letting go of our thinking mind is the object we all seek. Popping the thoughts as they arise, just as we would a bubble, is where we wish to go. In this way we become an observer of our thoughts rather than being a controller. We let our thoughts pass more easily and more quickly as an observer.
Ajahn then lead the group in a 30 minute guided meditation starting with a body sweep. This meditation is well suited to beginners and experienced alike.
After meditation time seemed to have vanished for all of us so Ajahn reiterated that we need to start our meditation from a peaceful happy place.
Please support the BSWA in making teachings available for free online via Patreon.