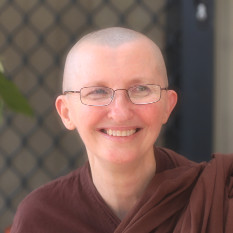 Ajahn Vayama offers practical reflections on what we can do to prevent and stop social conflicts arising, such as anger, arguments and blaming others. Ajahn explains that there is no quick fix, or one answer to solving these problems, so she goes through step by step what the Buddha taught on how to deal with conflict, which includes developing and having right view.
Please support the BSWA in making teachings available for free online via Patreon.
To find and download more Dhamma Talks on Podcast, visit the BSWA teachings page: https://bswa.org/teachings/, choose the talk you want and then type the title into the Podcast search box.