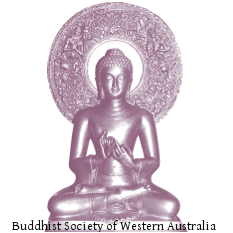 Join us for a conversation with Shaun Nannup and Ajahn Brahm on walking a new path forward.
Shaun Nannup is a passionate Aboriginal community leader and master and story teller who works in the area of mental health. He uses Aboriginal spirituality and cultural and psychological ways, to speak of love and unity and healing from within. Everyone who has attended his workshops, talks and 'Welcome to Countrys', speaks of his ability to inspire and connect, always focusing on our humanity and common ground.
Ajahn Brahm is a world famous meditation teacher renowned not only for his wisdom, kindness and humour, but for also standing up for what is right. Born in the UK, educated at Cambridge University and ordained as a monk in remote north east Thailand. Ajahn Brahm is a strong advocate for gender equality in Buddhism, author of best sellers such as 'Opening the Door of Your Heart', and 'Falling is Flying' and has had his talks sell out faster than Lady Gaga.
Teachings are available for downloading from the BSWA website, the BSWA Youtube Channel, the BSWA Podcast, and Deeper Dhamma Podcast.