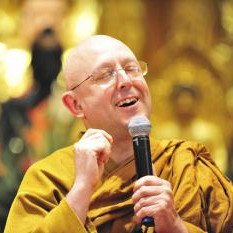 Sorry about the buzzing sound, it stops at 2:59
Imagine you think to yourself, "this is good enough, I don't need to improve." What a wonderful thought that is to find peace with yourself. Ajahn Brahm explains how having an attitude of contentment actually improves all areas of our life.
To find and download more precious Dhamma teachings, visit the BSWA teachings page: https://bswa.org/teachings/, choose the teaching you want and click on the audio to open it up on Podbean.
Please support the BSWA in making teachings available for free online via Patreon.