Episodes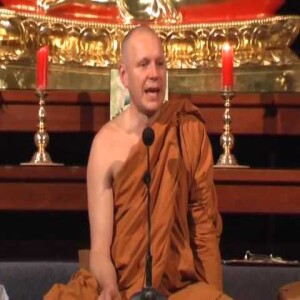 Wednesday Oct 28, 2020
Wednesday Oct 28, 2020
If were are able to see impermanence in the world we are able to see life as it really is. However, really seeing and understanding the quality of permanence in life is harder than we think. Ajahn Brahmali discusses what the problem of impermanence really means and how seeing it clearly can lead to greater freedom.
To find and download more Armadale Meditation Group Teachings, visit the BSWA teachings page: /, choose the AMG teaching you want, then type the title into the Podcast search box.
Teachings are available for downloading from the BSWA website, the BSWA Youtube Channel, the BSWA Podcast, and Deeper Dhamma Podcast.