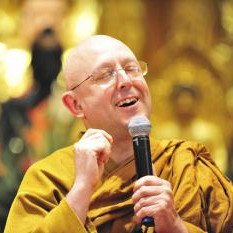 Having been asked about the role of helping and serving others, Ajahn Brahm talks about both the beauty and goodness of helping others, but also the dangers like over-committing and burning out. Ajahn Brahm talks about how to help and serve others using both compassion and wisdom.
Please support the BSWA in making teachings available for free online via Patreon.
To find and download more Dhamma Talks on Podcast, visit the BSWA teachings page: https://bswa.org/teachings/, choose the talk you want and then type the title into the Podcast search box.