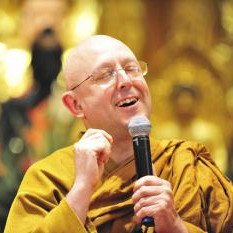 You can spend hours having a good time with your friends. Ajahn Brahm suggests that we treat ourselves and the present moment like a good friend. Then you won't have to force yourself to watch the breath and meditation will become more enjoyable.
Please support the BSWA in making teachings available for free online via Patreon.
To find and download more Guided Meditations on Podcast, visit the BSWA teachings page: https://bswa.org/teachings/, choose the meditation you want and then type the date into the Podcast search box e.g. 01-09-2018 or try 1 September 2018.