Episodes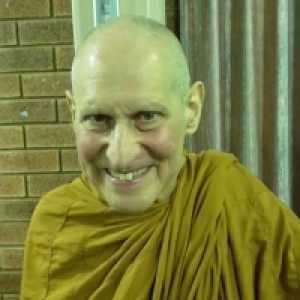 Thursday Jun 06, 2019
Thursday Jun 06, 2019
Bhante Upasama always starts the evening a little differently to what we expect. Bhante also points out that many of us have a great many expectations about meditation and life in general.  Doing this leads us to disappointment or dukkha. Bhante explains that the job of a meditator is to rest the mind. Not to achieve something or do another task. Just to rest the mind from our normally very active lives.
In keeping with being different, Bhante then led the group in a 30 minute silent meditation without guidance, asking each of us to simply do nothing. Just allow the meditation to progress, think about nothing, just allow the thoughts to arise and pass.
This meditation is best suited to intermediate and advanced meditator.
After meditation Bhante talked on the purpose of meditation. Letting us know that it isn't a job, not another task for us to do.
Please support the BSWA in making teachings available for free online via Patreon.
To find and download more Armadale Meditation Group Teachings, visit the BSWA teachings page, choose the AMG teaching you want, then type the title into the Podcast search box.