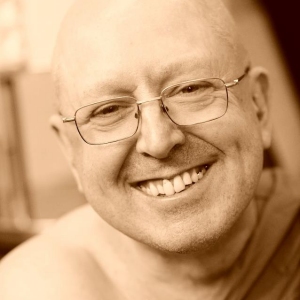 It's wet and cold outside. Still Ajahn Brahm starts the evening with a joke about his own voice. He explains that he has the "Pony" virus... It makes his voice a little "horse". Clearly a little unwell and tired from his recent trip, still he is happy. Ajahn as always, has us laughing from the start. Even joking that to fit the microphone headset, we will need to widen it to allow for his new big head. The reason for his new big head, Ajahn Brahm has been appointed a "Member of the Order of Australia". Ajahn received this honour for services to Buddhism and gender equality. How do we get to this level of contentment, peace and harmony. As Ajahn explains, we meditate and practise as often as we can.
To begin our meditation, Ajahn asks us to look as closely as we can at our own bodies, to be happy with who and what we are. Look deeply into those areas that may be troubling us, like a sore throat and make ourselves comfortable as much as possible.
After meditation Ajahn opened to questions. The first question was "what is a good life". There went the rest of the night. How-ever, Ajahn still managed to inject a few jokes and funny stories into the explanation.
This session was enjoyed by all present from children to elderly and so can be easily done by beginners and experienced alike.
Please support the BSWA in making teachings available for free online via Patreon.
To find and download more Armadale Meditation Group Teachings, visit the BSWA teachings page , choose the AMG teaching you want, then type the title into the Podcast search box.