Episodes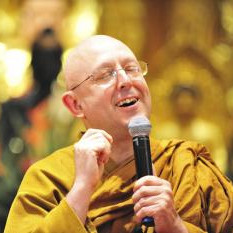 Thursday Mar 29, 2018
Thursday Mar 29, 2018
Ajahn began the night with his own brand of wit and humour making everyone laugh and relax.  Ajahn then encouraged us to keep a light heart in meditation, relax to the max, be peaceful and let go.  When we let go of the past and the future, we have nothing to bother us, nothing to worry about.  As the great philosopher Snoopy once said "worrying about the future never stops bad things happening, whether you worry about them or not they happen, but what it does stop you doing is enjoying the present moment".  Like everything else in life we have to practice, we need to train ourselves how to let go.  So meditation is our training in how to let go of the future and the past, just live in the present moment.  Don't try to improve yourself.  Don't try to change yourself.  Just care for yourself.

When Ajahn had us all relaxed and had our attention, he led us in a thirty minute guided meditation well suited to beginners and experienced alike.

After the meditation Ajahn then regaled us with more stories and jokes. Leaving us feeling relaxed and in good humour when we then socialised with all present with chocolate cake.  A relaxing and enjoyable evening was had by all.

Please support the BSWA in making teachings available for free online via Patreon.