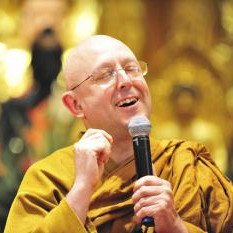 Ajahn Brahm teaches how to live our life without anger. Ajahn explains that when we own something, we want to control it, and when things don't go the way we want, we get angry or disappointed. So we should remind ourselves that things are impermanent and try not so hard to control it.
Please support the BSWA in making teachings available for free online via Patreon.
To find and download more Dhamma Talks on Podcast, visit the BSWA teachings page: https://bswa.org/teachings/, choose the talk you want and then type the title into the Podcast search box.